Dr. Amar Dev is a General Dentist at Westport Dental in Port Moody.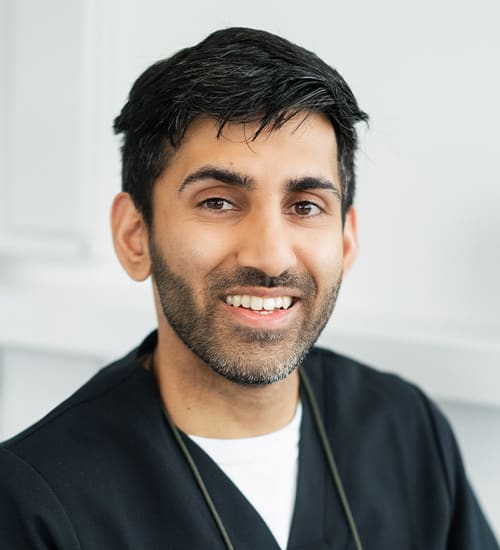 Dr. Amarjot Dev
General Dentist
DMD, UBC
Dr. Amar Dev was born in Victoria, BC. To most people's surprise, he enjoyed going to the dentist since he was a child and decided from a young age he wanted to be a dentist. During his time at the University of Victoria where he completed a Bachelor's in Biochemistry, he shadowed local dentists and joined the Global Medical and Dental Brigades which cemented his desire to become a dentist. He moved to Vancouver where he received his Doctor of Dental Medicine degree from the University of British Columbia in 2018.
He subsequently worked in Powell River at a family practice and the Powell River General Hospital where he provided on-call care for dental emergencies and dental care with sedation. He has completed an oral and maxillofacial surgery externship in Lincoln Memorial Hospital, New York, as well as provided volunteer dental services internationally and locally in the Vancouver Downtown Eastside and throughout Metro Vancouver with organizations such as the Dental Mission Project.
Dr. Dev strives to make your dental experience a comfortable one. If you have any concerns, he will be there to listen and build a relationship based on trust and compassion.
As a graduate of the BITES Institute, Dr. Dev has brought implant dentistry to Westport Dental along with advanced techniques in socket preservation and bone grafting procedures. Dr. Dev strives to make your dental experience comfortable and aims to build a relationship based on listening, trust and compassion.
Outside of dentistry, Dr. Dev enjoys playing basketball, hiking, biking, and cooking to the delight of those around him.