Dr. Melissa Erasmus is a General Dentist at Westport Dental in Port Moody.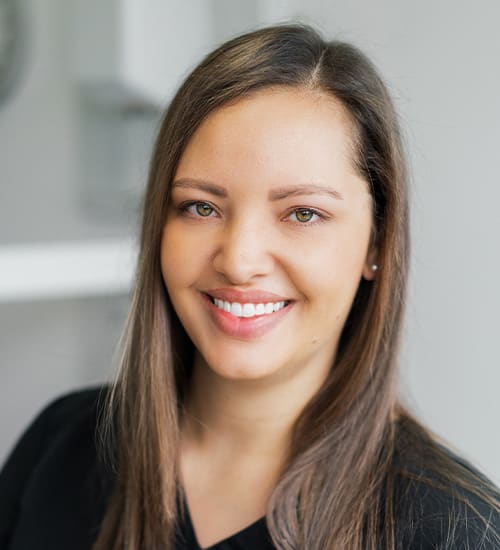 Dr. Melissa Erasmus
General Dentist
DMD, UBC
Dr. Melissa Erasmus graduated from the UBC Faculty of Dentistry and worked in Comox on Vancouver Island for several years before joining our team at Westport Dental in 2019.
Previously a registered nurse, Dr. Erasmus has a unique background. She brings compassion and a thorough understanding of a patient's overall health. She has a calming approach and enjoys building trusting relationships.
Your overall health, wellness and smile is her top priority. She was born in Pretoria, South Africa and immigrated to Canada in 1997, growing up in North Vancouver.
Today she now calls Port Moody home and loves exploring the local trails with her husband and their dog Oakley.
Dr. Erasmus offers comprehensive dental services for the whole family including Cosmetic Dental Treatments, Crown and Bridge Treatment, Care for Dental Emergencies, Children's Dental Care, Botox ® and is an Invisalign ® Provider.